Shape & Balance Necklace in White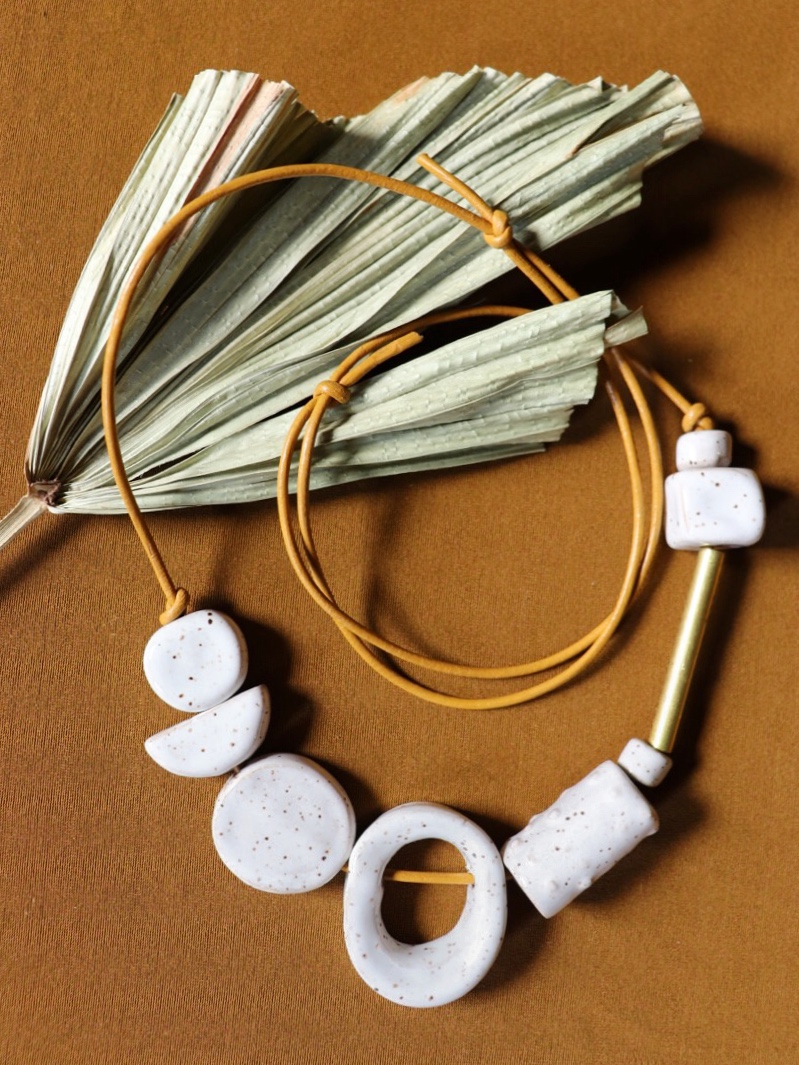 Shape & Balance Necklace in White
A study in shape, balance and asymmetry, this necklace features hand formed and individually glazed white glossy ceramic beads paired with a brass component and strung on an adjustable length long hanging leather cord.
Each bead measures no larger than 1.5"
***Please note that since each piece is made by hand, no two will be exactly the same and the necklace you receive may vary slightly from the one pictured.***

*Please make sure to read all my shop policies regarding shipping and returns.
For multiple items I do combined shipping and will refund any shipping overages due to that or if your shipping charge comes out to be less than was estimated by my site's software. If you have any questions after reading my shop policies feel free to contact me HERE.

Yes I do ship internationally! Please contact me HERE for an international shipping quote.