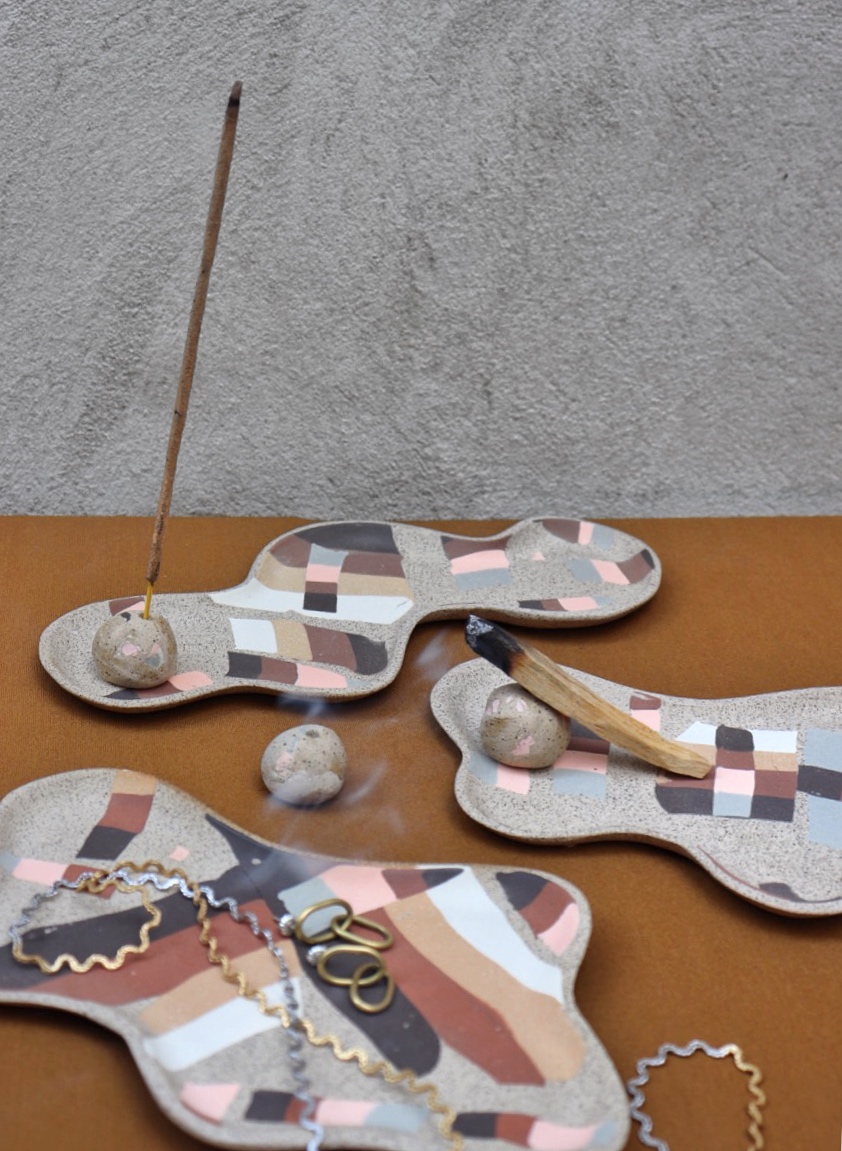 FORMA Incense Trays
The FORMA trays are made by hand-tinting clay which is inlayed into a tan, speckled clay surface to create unique color combinations. The pattern on each tray will be unique.
The surface is unglazed but smooth and sealed with a light coat of food safe oil but not recommended for use with any foods which may stain (i.e. berries etc)
To create versatility, the incense holder balls are not attached so one can move around the placement of the ball or remove it completely. This allows it to be used both for burning incense, palo santo, etc. or to just display little treasures, jewels, or even dried snacks.
Available in a Long or Wide Shape with approx. 1" round incense holder ball.
-Long shape approx. 9"x3"
-Wide shape approx. 7"x5"
*Please make sure to read all my shop policies regarding shipping and returns.
For multiple items I do combined shipping and will refund any shipping overages due to that or if your shipping charge comes out to be less than was estimated by my site's software. If you have any questions after reading my shop policies feel free to contact me HERE.

Yes I do ship internationally! Please contact me HERE for an international shipping quote.